Whiz World #7: Extraction
Zine Design, 2022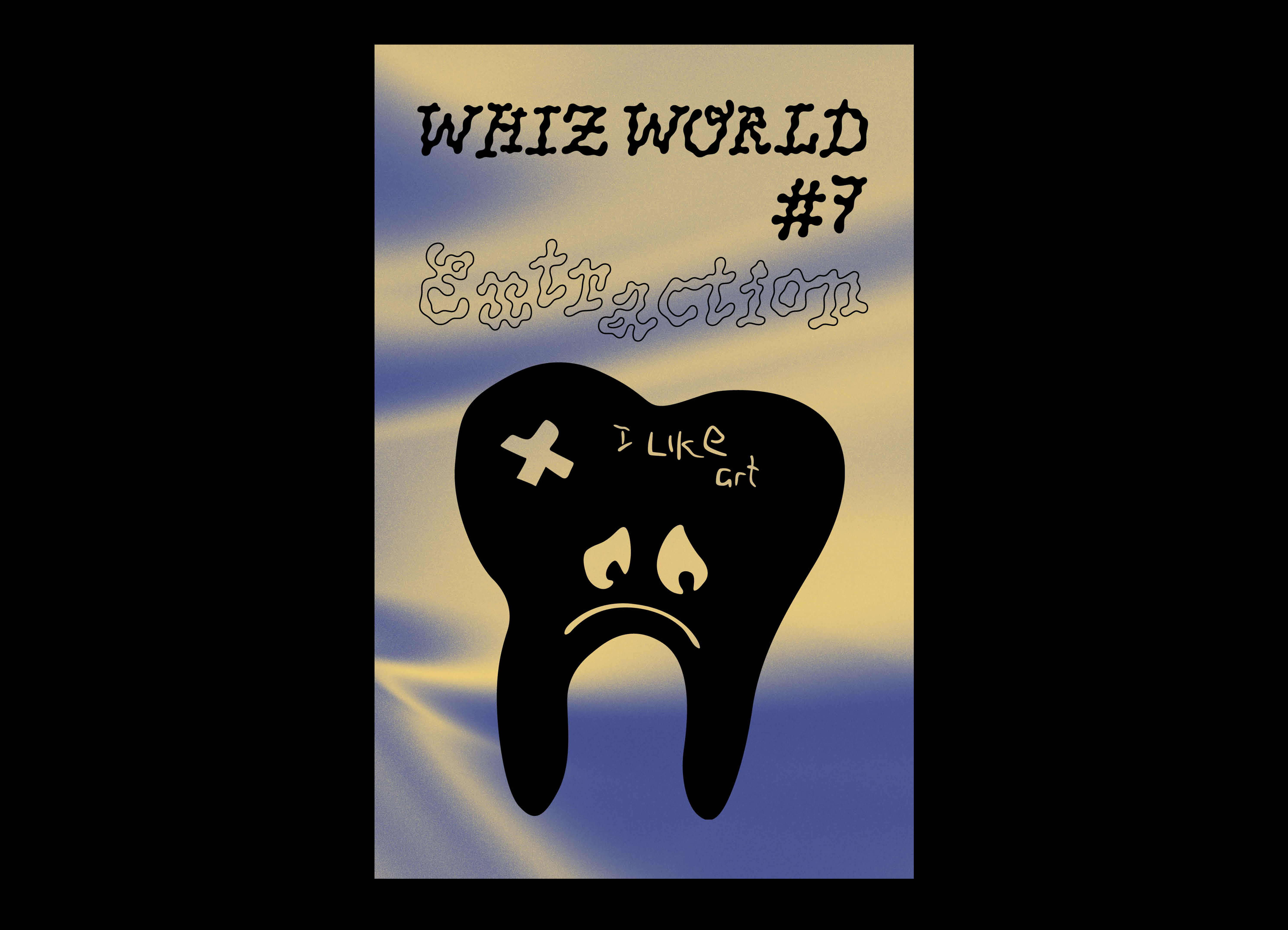 WHIZ WORLD is a publication, a collaborative network, and an evolving art machine. It highlights the lived experiences of women identifying and non-binary artists with two driving principles: each whiz is an expert in their lived experience, and play creates imaginative solutions to grave conflicts. They write from a speculative magical feminist perspective, use allegory and magical language to scrutinize our political climate and combat pervasive misogyny.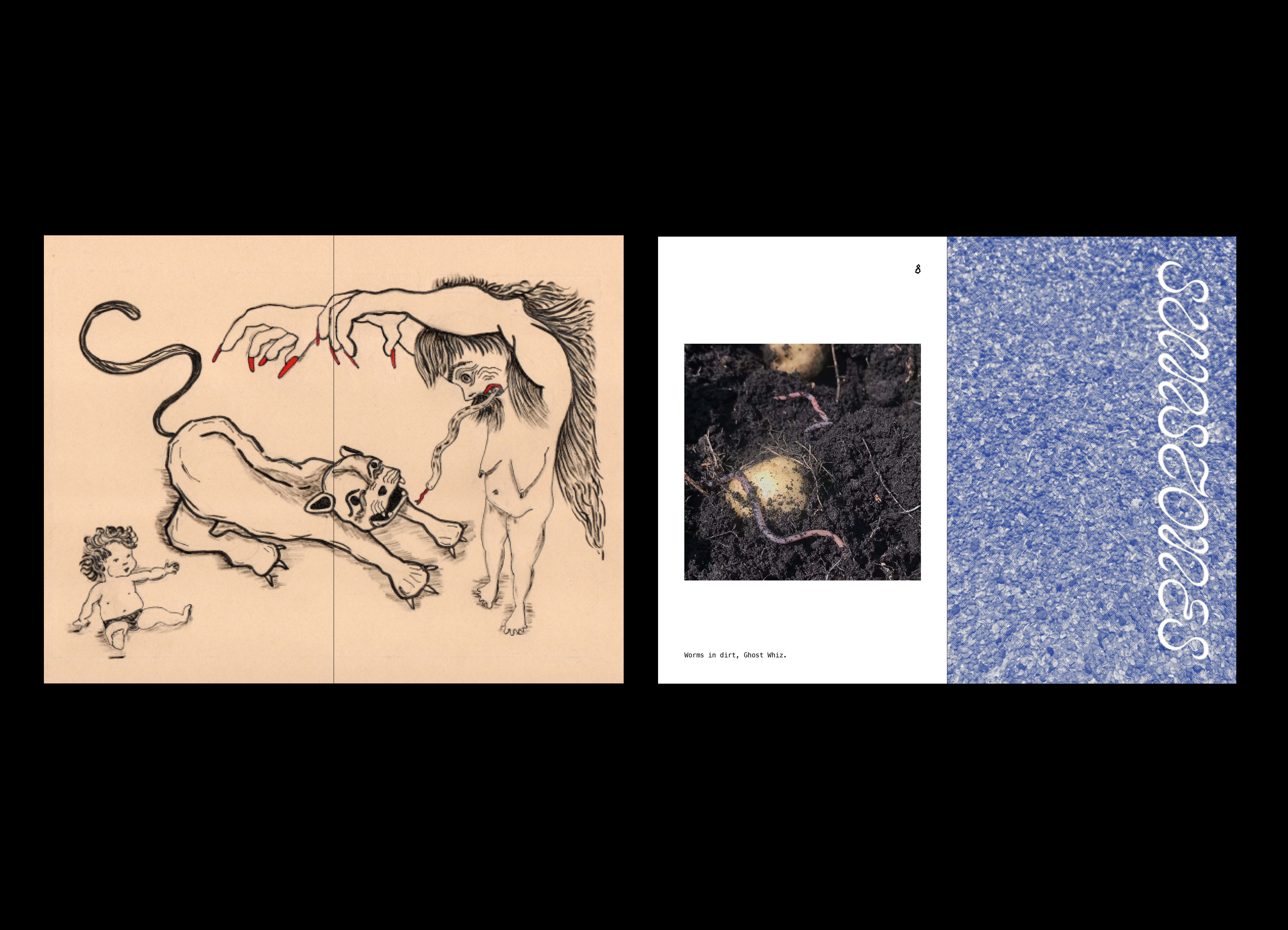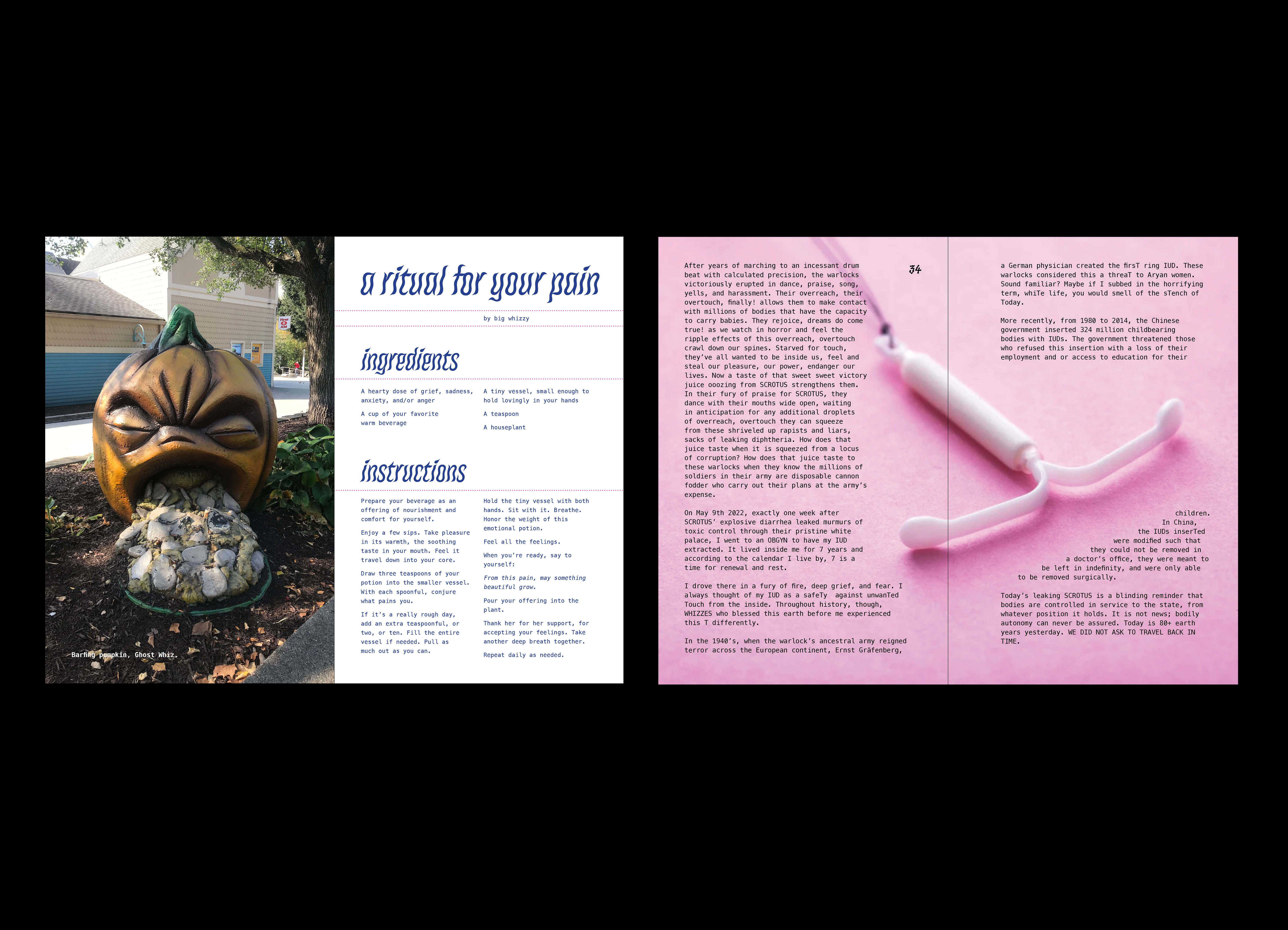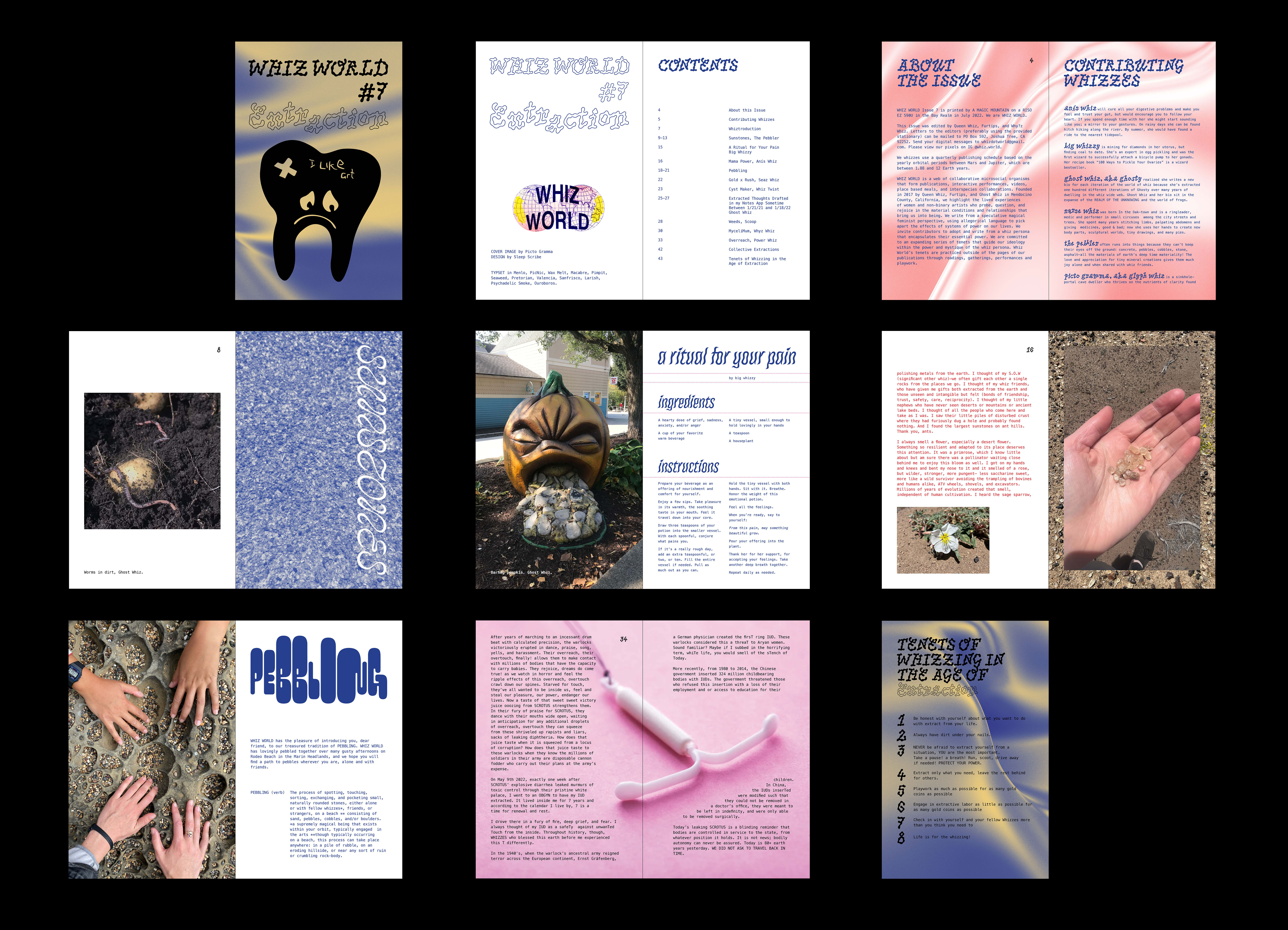 Typeset in Menlo, PicNic, Wax Melt, Macabre, Pimpit, Seaweed, Pretorian, Valencia, Sanfrisco, Larish, Psychadelic Smoke, and Ouroboros.