Misc. Collection of Grad Work



︎︎︎ 2-color risograph print. L'endroit est ici, 2019.


︎︎︎ Desktop Disaster, 2019.

An inquiry into the behavior of natural disasters got me thinking about the digital spaces we inhabit and how they might become threatened. Envisioning each icon as a point in a mapped landscape, I orchestrated an environmental disaster on my desktop. The brief animation explores a hybridizing of glitch and interface aesthetics with weather radar maps to draw parallels in their behavior.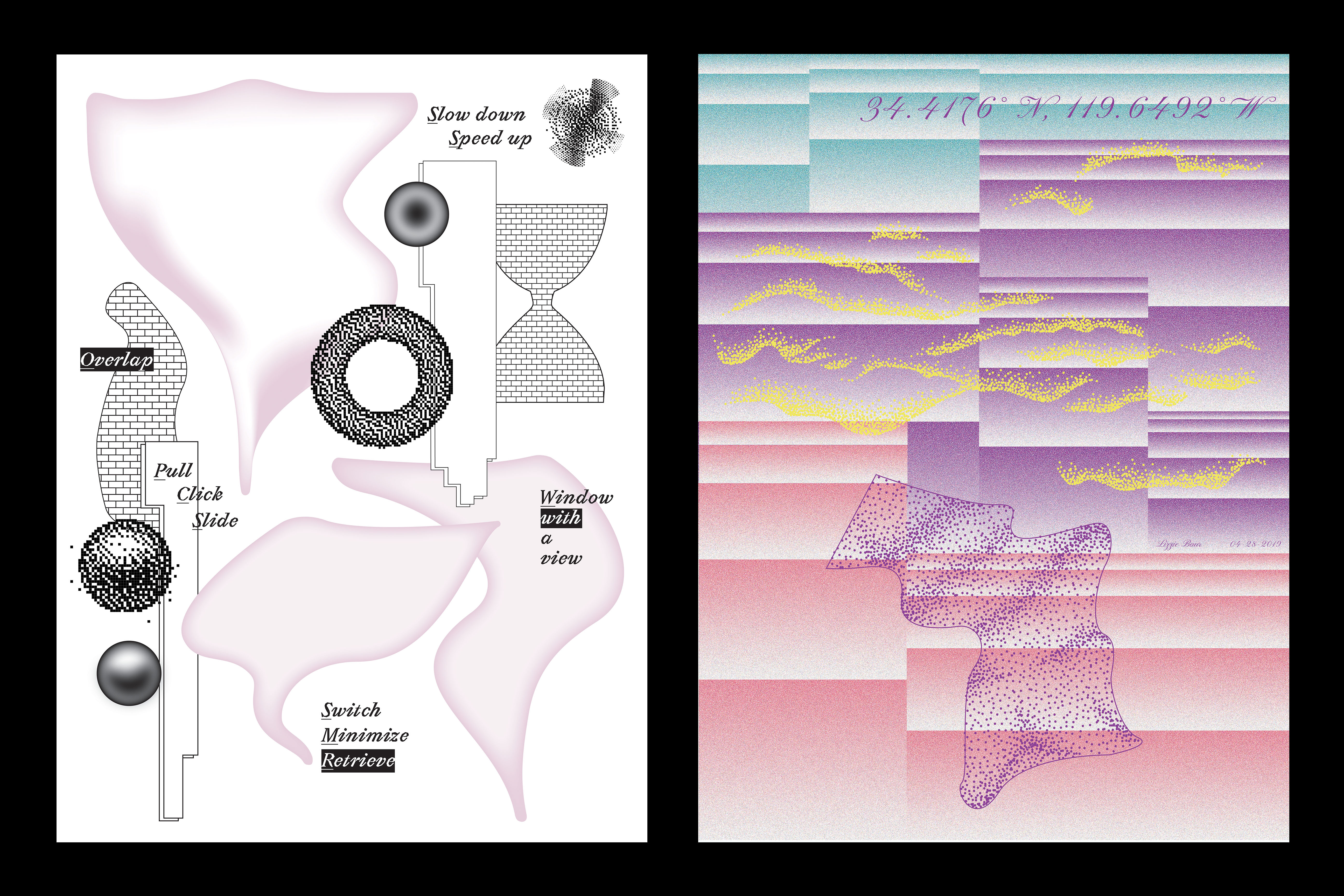 ︎︎︎ Newly Formed Posters, 2019.

Select coursework from Newly Formed with Chris & Kathleen Sleboda of Draw Down Books, focusing on advanced composition, experimental form-making and image-making using generative and iterative approaches, an array of materials, techniques and formats.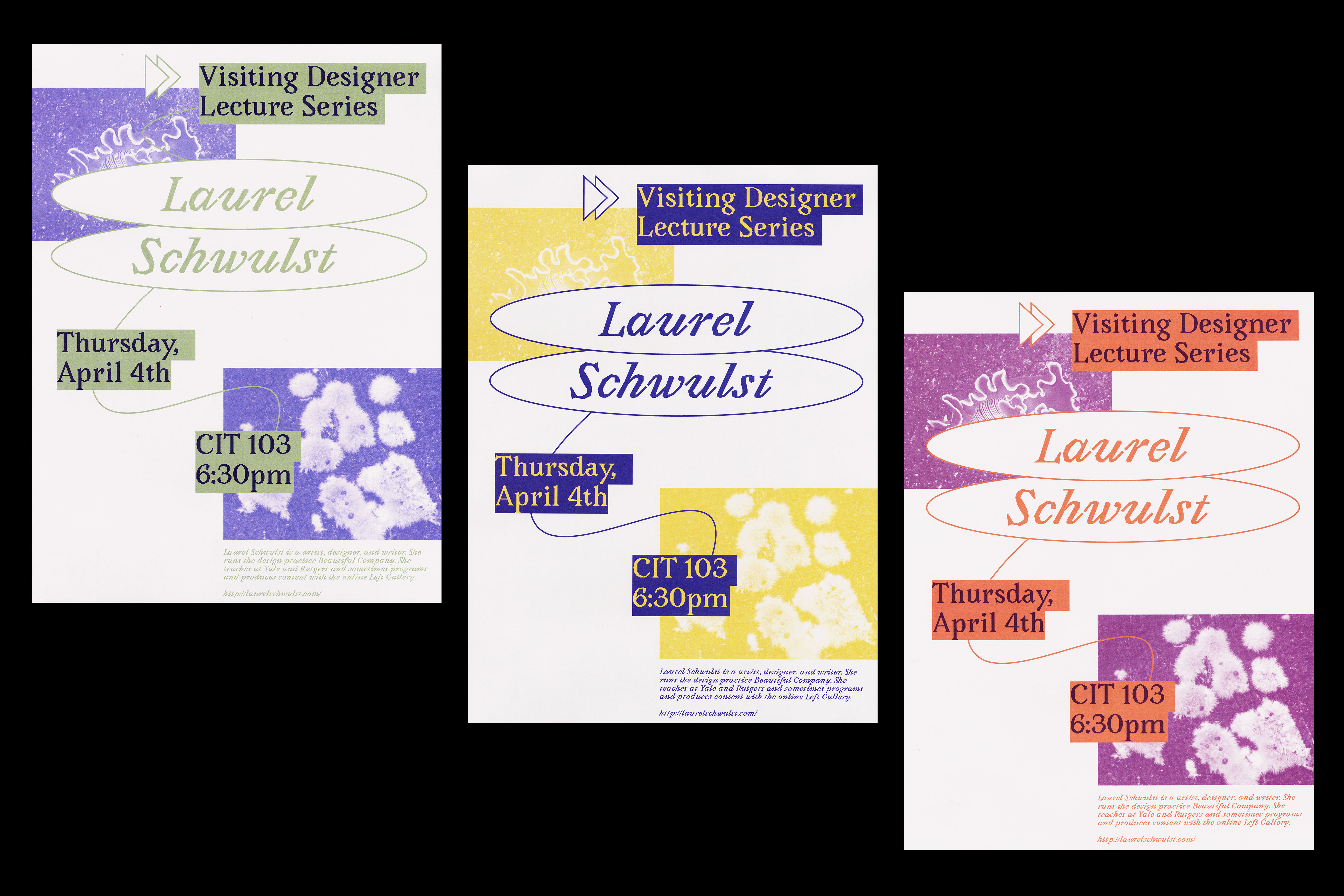 ︎︎︎ Visiting Designer Posters, 2019.

The Visiting Designers Lecture Series is hosted by the RISD Graphic Design MFA program in coordination with the graduate-level course that provides workshops with designers over the 12-week semester. This poster was designed to advertise the kickoff lecture for the workshop with artist, designer, and writer, Laurel Schwulst (RISD BFA GD 2010).