RISD GD MFA Biennial
Exhibition Design, 2019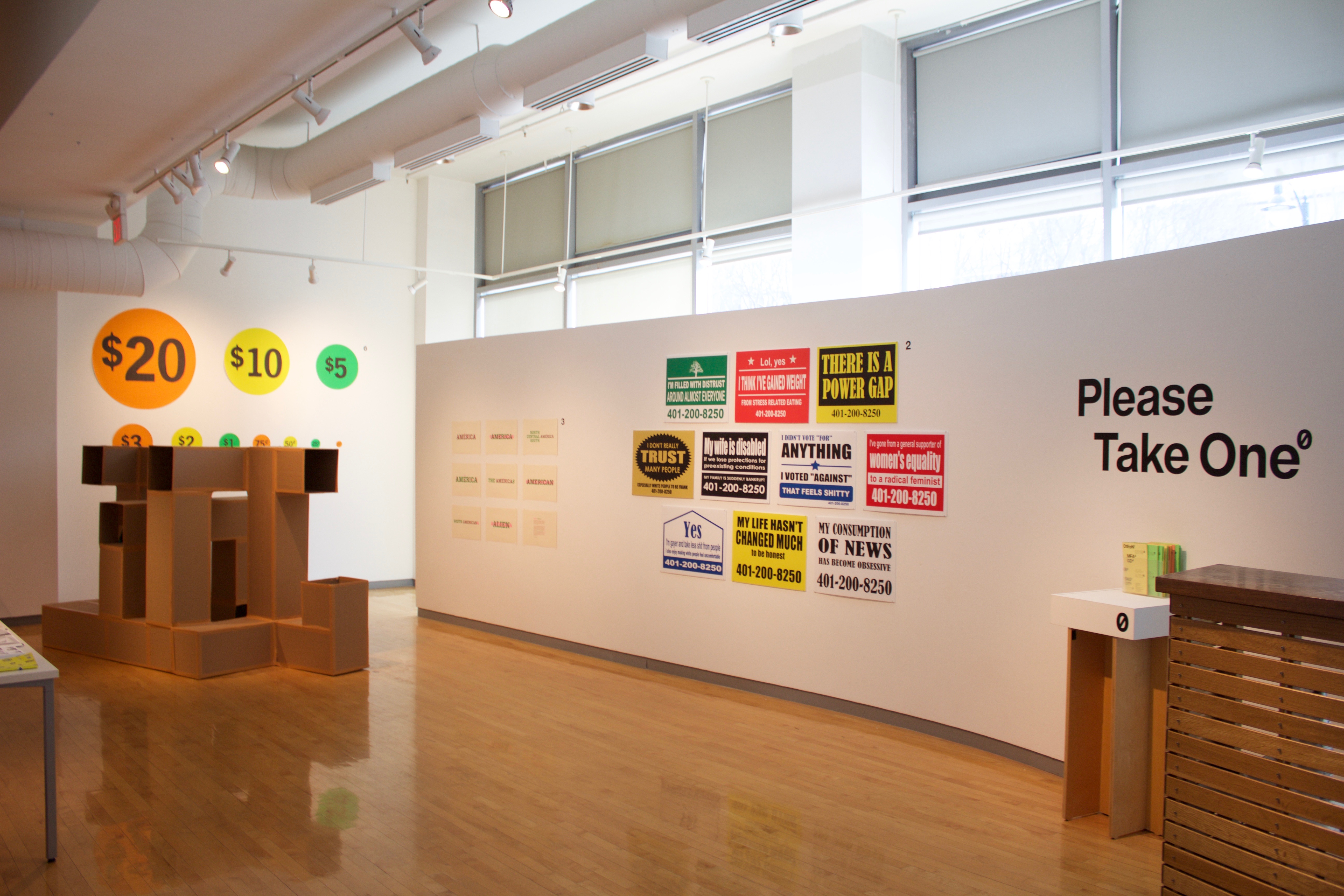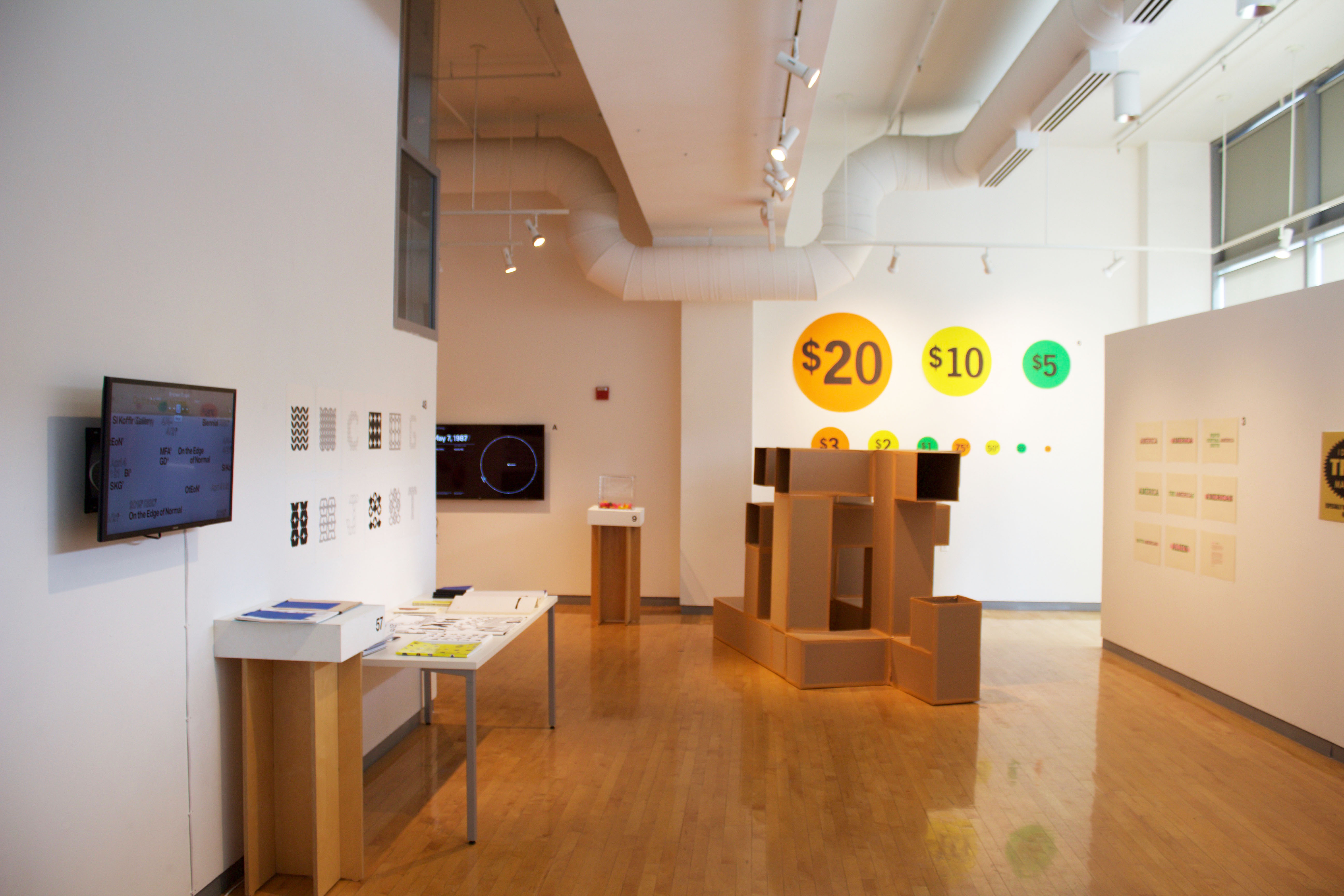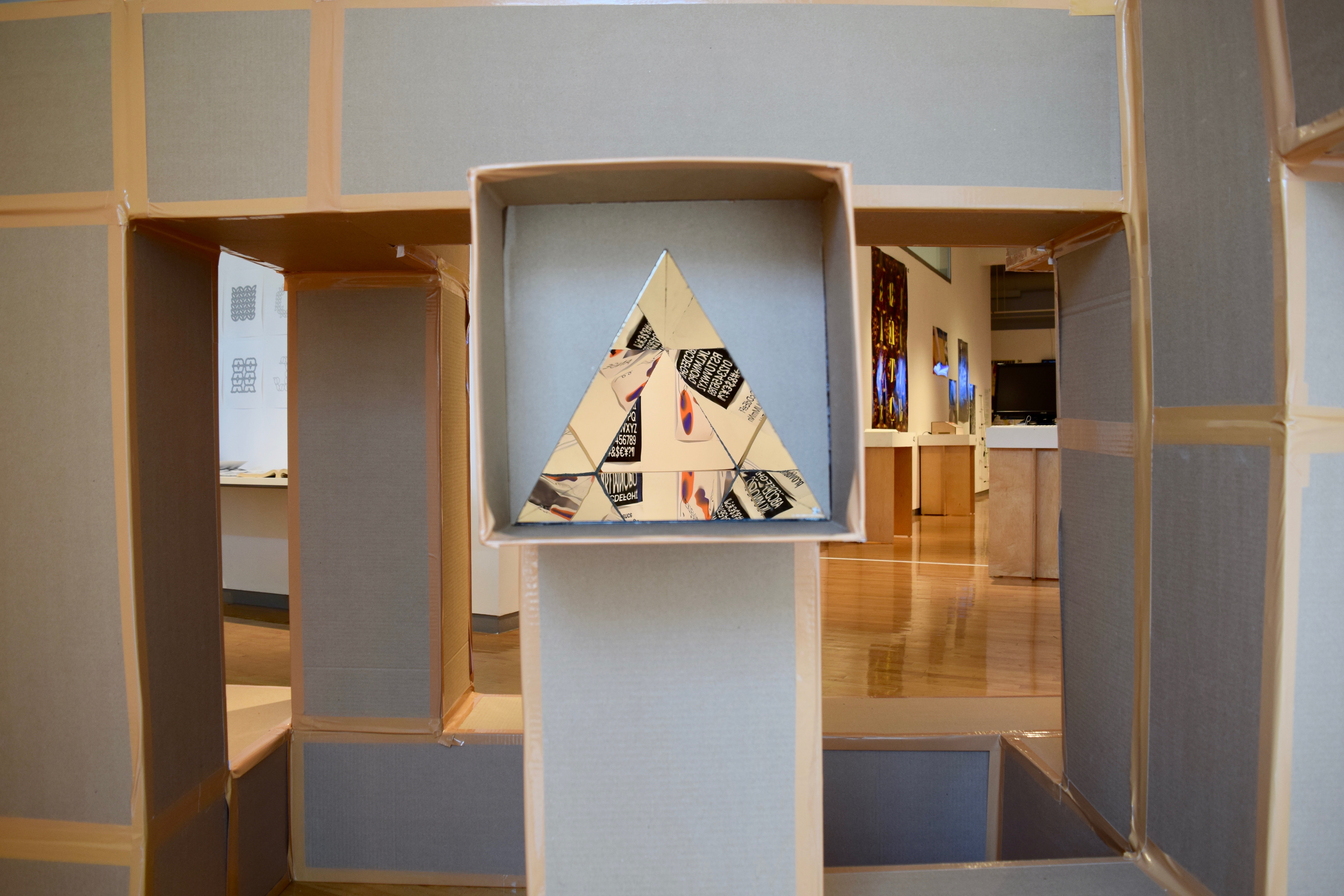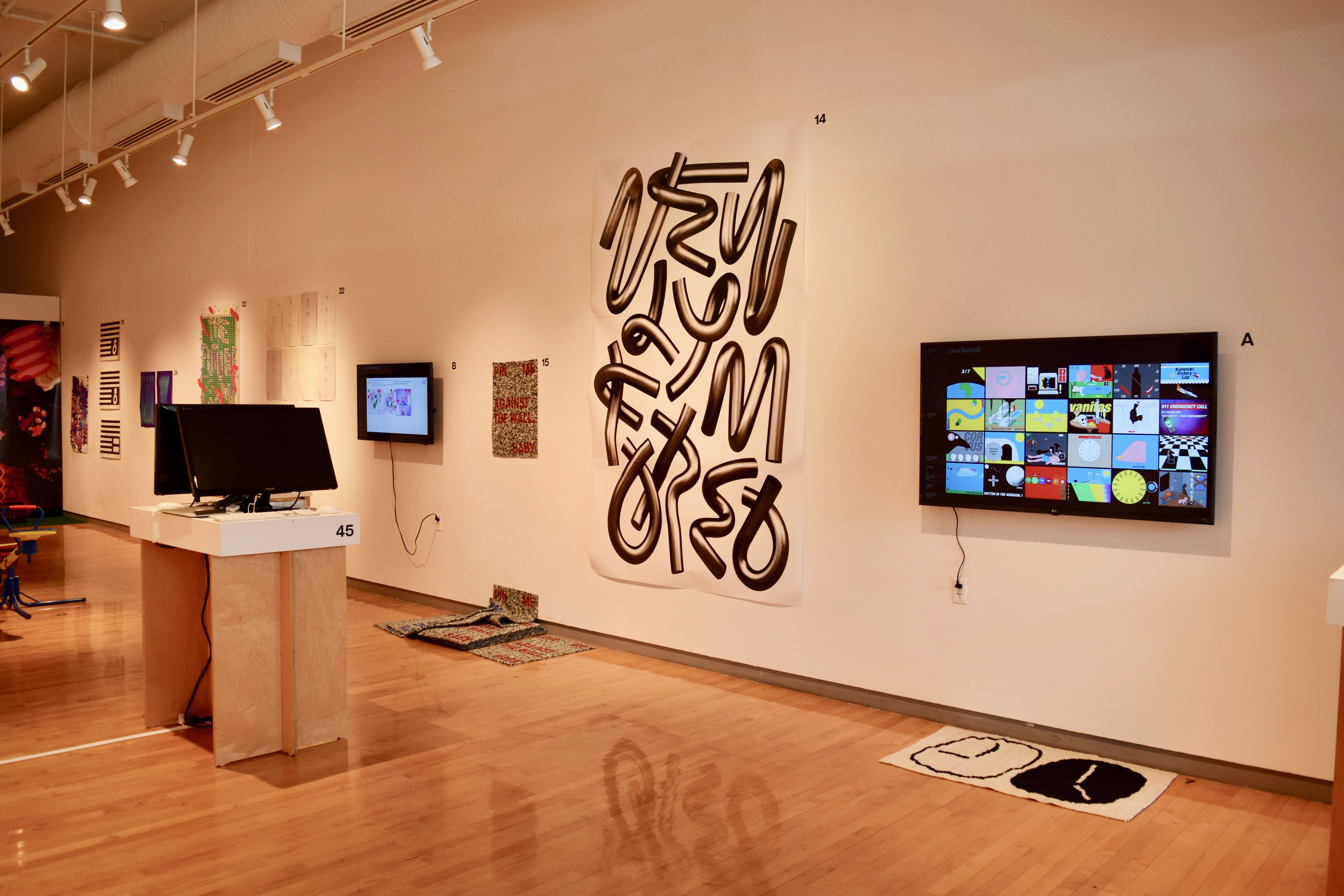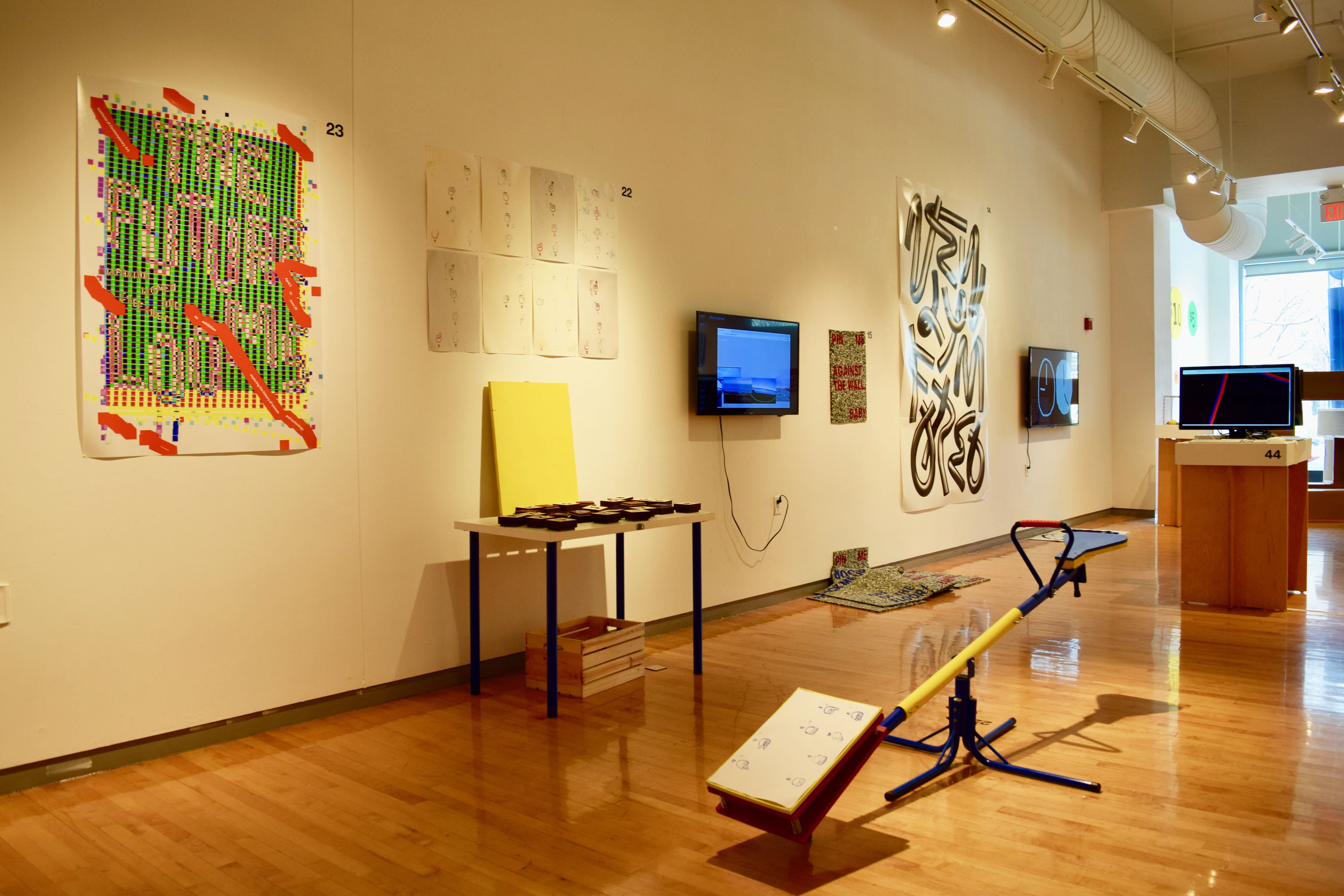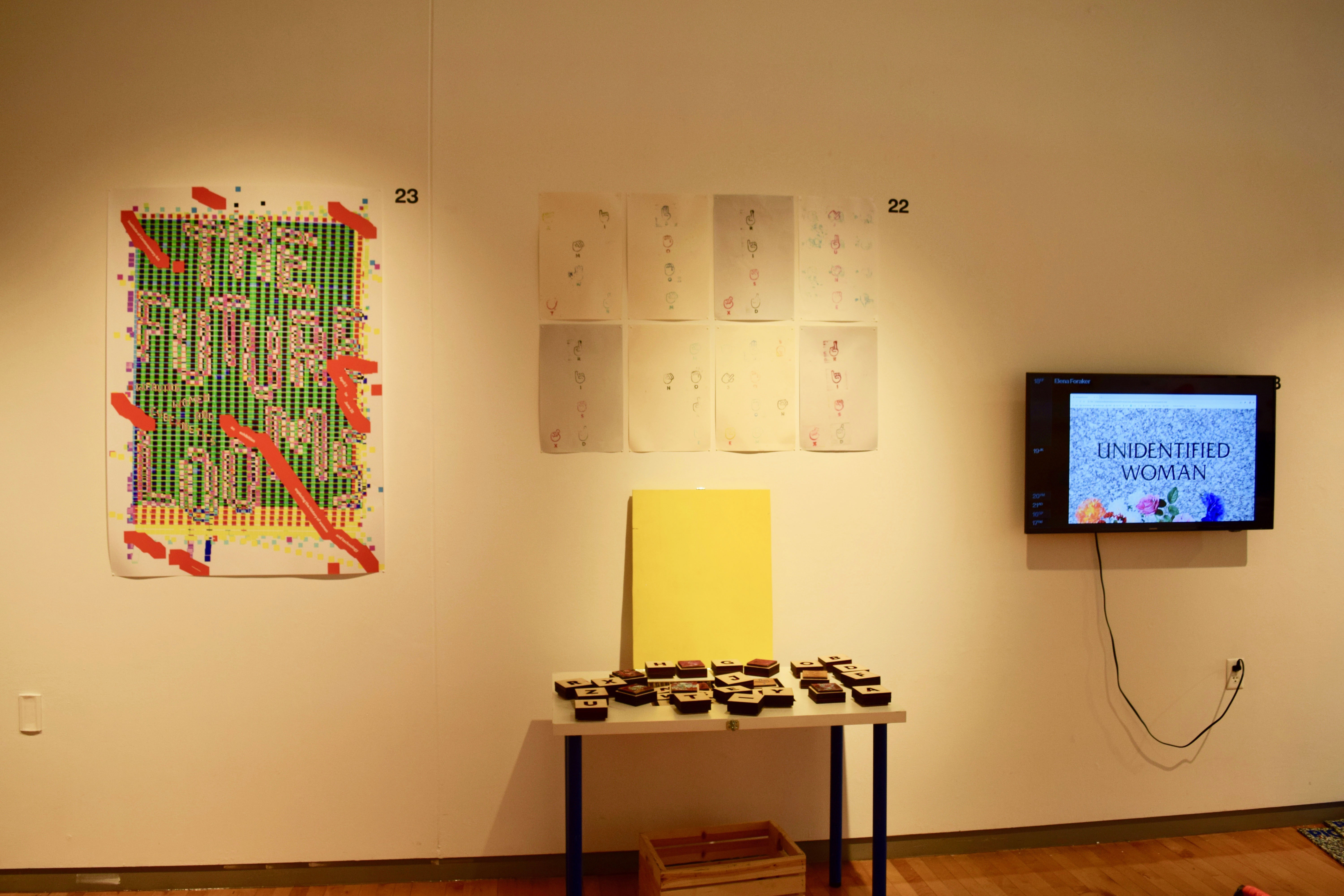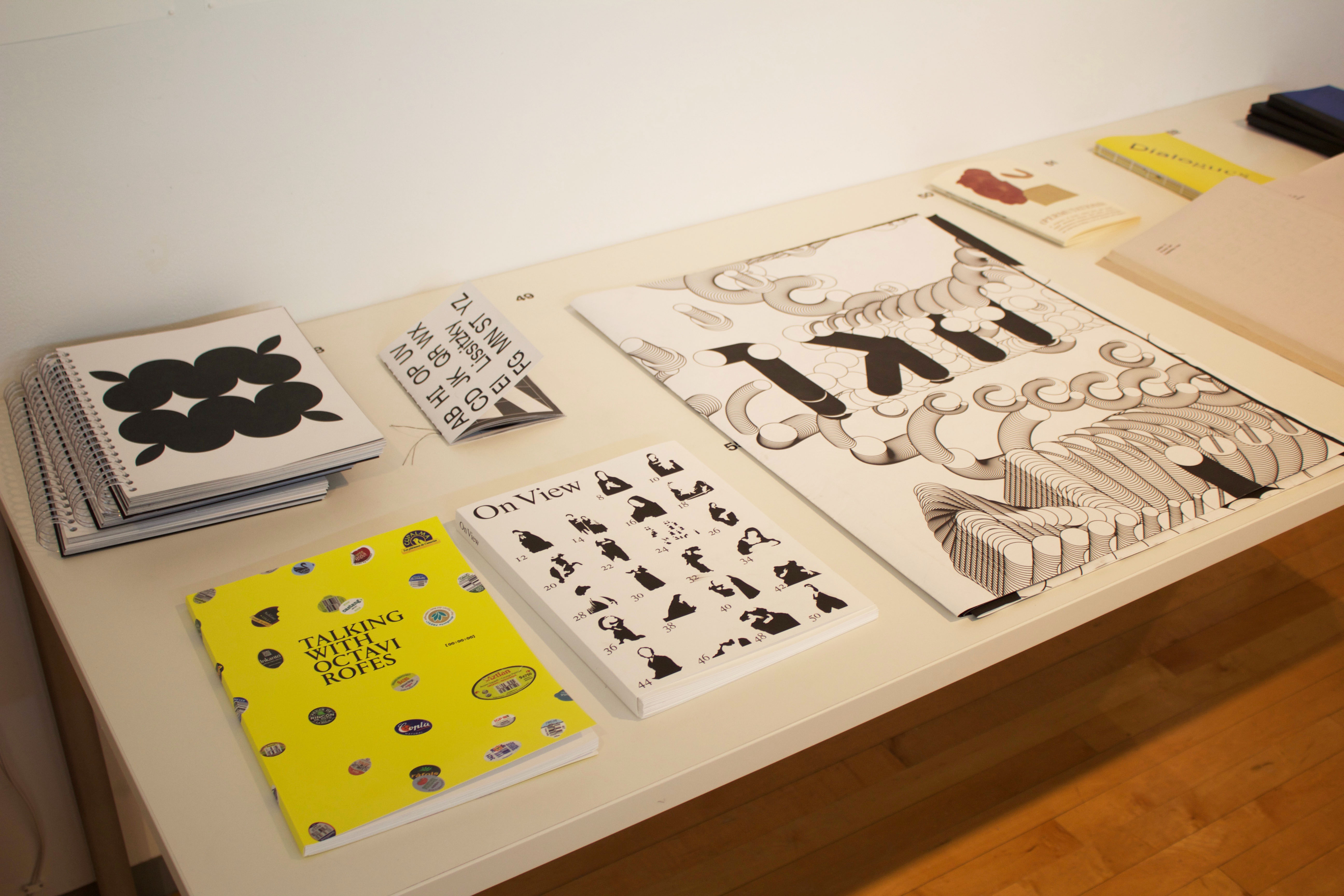 The 2019 Graphic Design MFA Biennial responds organically and generously to work from the past two years like a string of acronyms. We named the show "OtEoN — On the Edge of Normal" to exaggerate the curatorial gesture, collapsing the many facets of graphic design into one.

Georgina Nolan (RISD GD MFA '21) and I took on broad strokes exhibition planning, curation and execution. This involved coming up with thematic ideas, soliciting work via a call for submissions, developing a timeline for collection, cataloguing and organizing work received. Subsequent exhibition planning, negotiating the physical layout of the gallery space and coordinating specific installation methods with the Director of Campus Exhibitions, Mark Moscone, as well as the Graphic Design Department's Technical Assistant, Ed Brown. Additional periodic maintenance of the exhibition was required during the two weeks it was on view.

Nearly 70 works representing 37 students, including print, video, interactive websites, art objects and installations. Certain interactive pieces were on display exclusively for the Opening Reception, such as Wei-Hao Wang's Potter's Wheel.



︎︎︎Identity Graphics by Weixi Zeng, Robert McConnell & Everett Epstein.