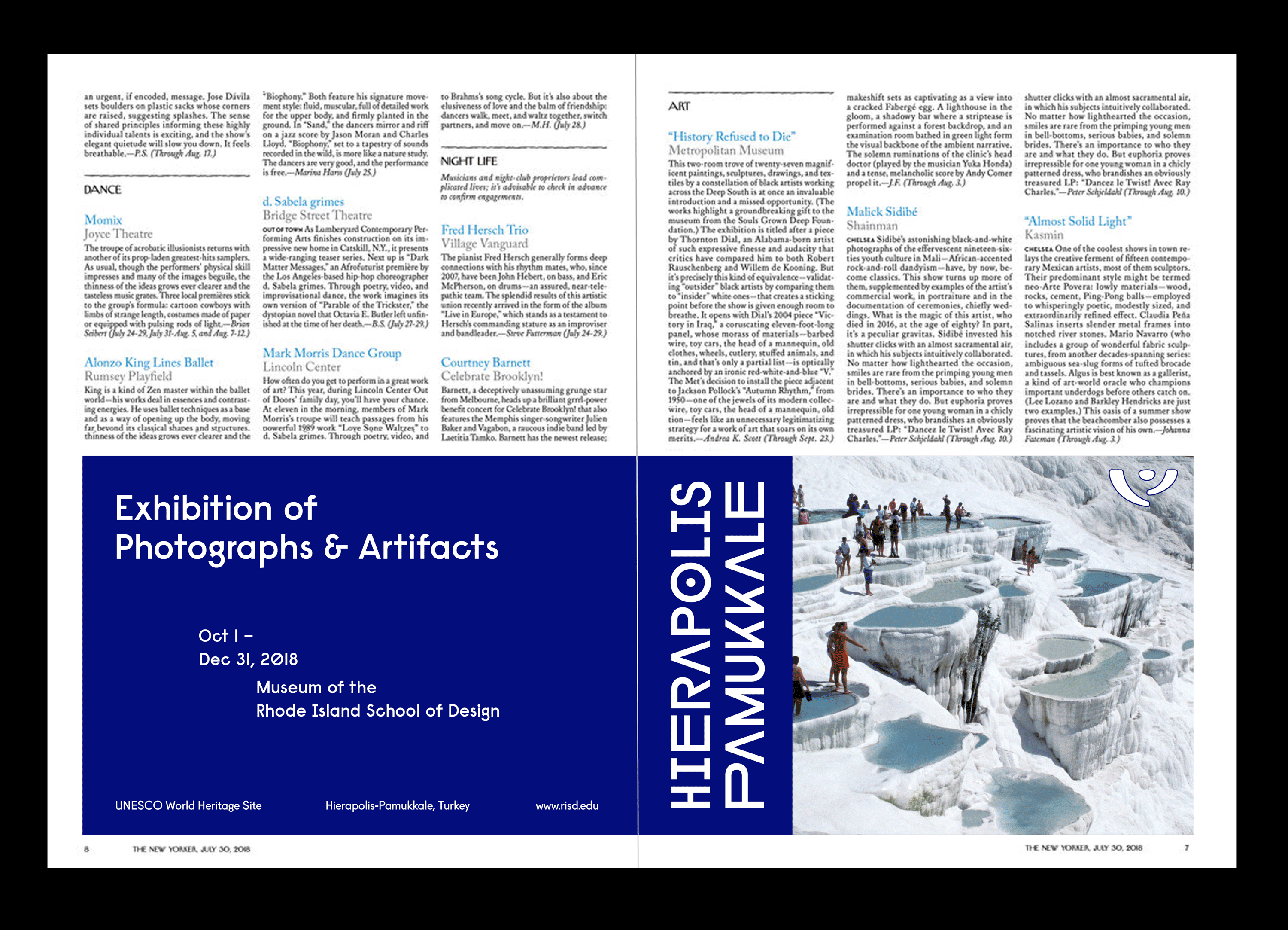 Hierapolis Pamukkale Visual Identity
Hierapolis Pamukkale is a UNESCO World Heritage Site defined by natural thermal pools surrounded by white limestone and adjacent Greco-Roman ruins of an amphitheater, necropolis and multiple bath houses.
This identity system mimics the iconic travertine terraced landscape through a series of stepped typographic gestures. The various components include logotype and mark, style guide, 30-page booklet, stationery sets, New Yorker ads,
website
, app buttons and logo animation.
Identity System, 2020
Print & Digital